New rectifier install guide
NEW RECTIFIER (SI COMMUTATOR)
ELECTRIC LINK GUIDE
There are total 7 wires on the rectifier:
3 in yellow
1 in red
1 in blue
1 in green
1 in black
See below picture for hot to link.
Remark: if your generator hasn't N point, ignore the GREEN wire. (use tape to seal this wire)
Black wire goes to ground. Link to bike frame anywhere.
Yellow wires can link randomly.
You may still need to use the original rectifier's cables which excluded in this new one.
The "电池 (or 电瓶)" = battery. On the relay.
The "火线" = + positive side. On the regulator (adjuster).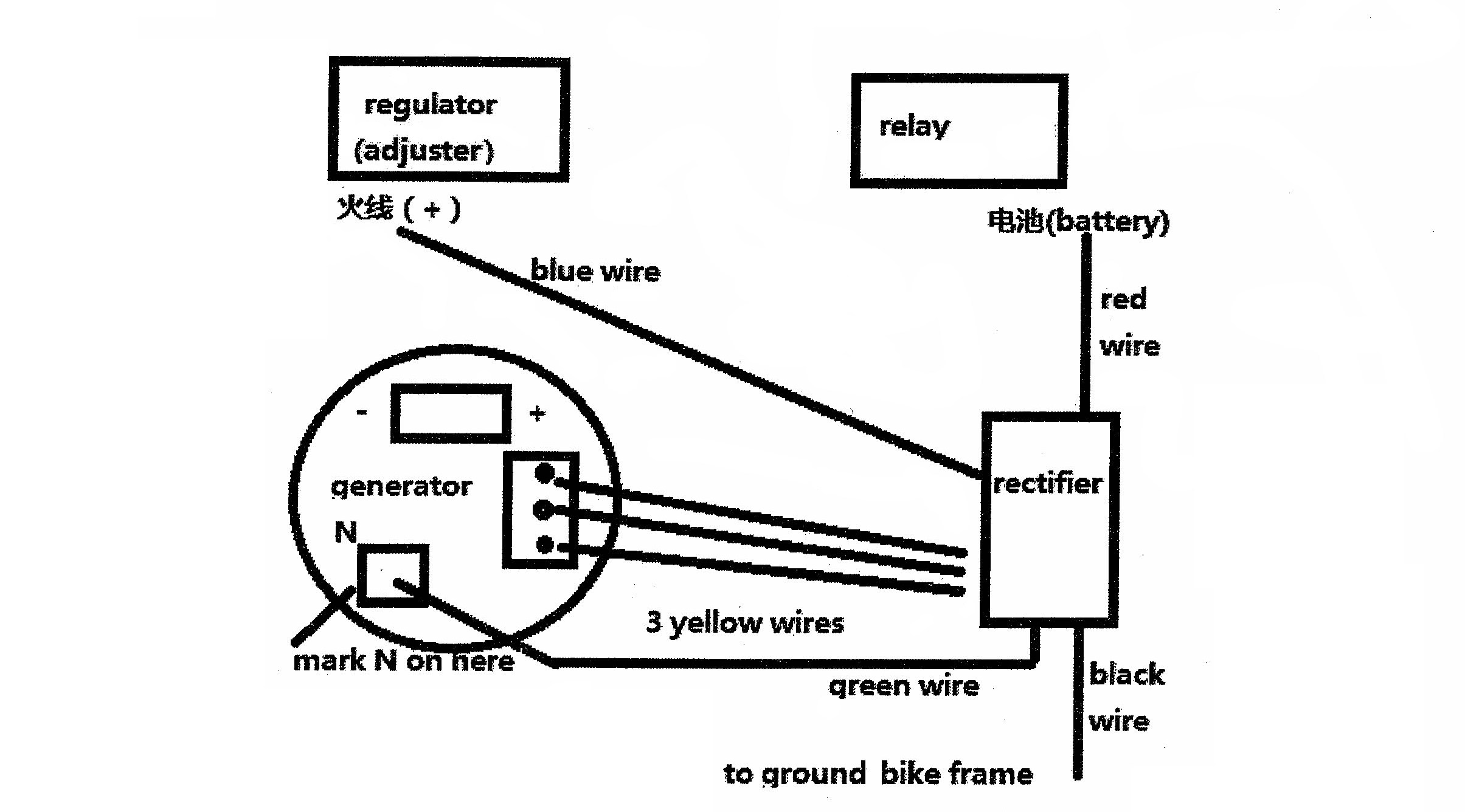 At last, if you can please leave the rectifier outside of the electric box to facilitate heat dissipation.